How Does a Cardboard Box Manufacturer Produce a Cardboard Box? 
Cardboard boxes are considered a staple of the packaging industry. There is a good chance you've never realized how a cardboard box manufacturer used recycled materials to make the cardboard boxes you use every day.
Cardboard box Manufacturer
So, how exactly do trees become corrugated cardboard, and what is the process? The wait is finally over! When it comes to making the cardboard boxes you buy every day for your business, Ariana Packaging's technologists were grilled to find out exactly how the raw materials are cleaned and processed.
As if to ask, "Why don't we?" the following facts can enter the general knowledge part of your brain, which you use for pub quizzes and other circumstances to show off.
To begin, let's go over the fundamentals.
To put it simply, a cardboard box Manufacturer makes corrugated cardboard boxes from a flute (constructed from recycled paper) and two liners. These liners are now frequently made with a significant portion of recycled material, such as old cardboard or repurposed paper.
To ensure the highest possible quality, only virgin Kraft is used for high-end boxes. In reality, there is no real difference between virgin (made from freshly harvested trees) and recycled (made from previously pulped trees) paper.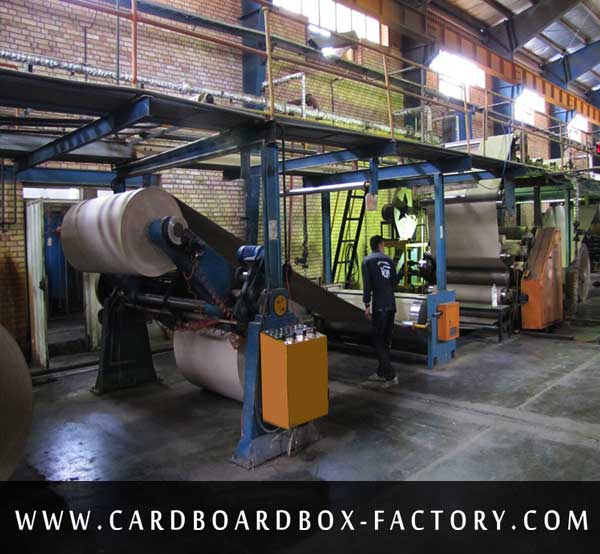 The trees that cardboard box manufacturers use
Liners are the materials that go on top and underneath the fluting of a corrugated board and are discussed when boxes are being manufactured. Cardboard box Manufacturers usually use made Kraft paper with a test paper inner liner for making cardboard boxes. This is due to Kraft's higher quality and smoother finish, which make printing on it easier. In addition to being water-resistant, Kraft has the added benefit of being used on the outer face.
The long fibers found in softwood trees like Pine, Spruce, and Fir are necessary for Kraft paper to have this smooth finish. As a result, most European paper is made with wood from SCA-owned sustainable forests, which are replenished by planting two trees for everyone who is cut down. Kraft paper is often referred to as having high tear and burst resistance because of the long fibers' advantage in tension.
For example, while Scandinavian Spruce, Pine, and Silver Birch Kraft are all dark brown in color, Russian variants of the same tree appear a more variegated brown with darker patches on them. The Kraft produced by Brazilian Eucalyptus and Spruce trees is light brown, whereas the Kraft produced by Chinese trees has a yellowish tint due to the high straw content.
What Are Test Paper Liners Made From?
For the most part, test paper liners are made from short-fibred hardwood trees or recycled paper, which is both cheaper and more abrasive than virgin materials. Oak, Sycamore, Birch, and Chestnut are among the hardwoods available, all of which are derived from SCA-certified sustainable forests.
The fluted paper in between the liners is made from Kraft and Test paper by a cardboard box factory, and it all comes together to form a sturdy board in the end.
Pulping In Cardboard Box Factory
If a cardboard box Manufacturer wants to ensure that the pulped wood chips are clean and suitable for the paper's intended use, a lengthy process is required. To begin, trees are hacked and lumbered into massive logs that are debarked and chipped in a machine.
Chemical or mechanical pulping is used to process the chips further. Using mechanical pulping, the debarked logs are ground against a rotating stone to create pulp, separating the cellulose fibers.
To remove the pulp stone's fibers, a stream of water is sprayed on it. This has the intended effect of dissolving lignin (a non-fibrous component of wood) and reducing the quality of the paper. Mechanical pulping, on the other hand, is low-cost and increases throughput.
When wood chips are chemically pulped, they are 'cooked,' resulting in cellulose fibers that can be spun into yarn or fabric. Both sulphite and sulphate chemical cooking methods improve lignin separation and reduction, resulting in a better paper.
Both processes use alkaline solutions to digest the wood and sodium sulphate to increase the pulp's strength; this is the process from which Kraft gets its name because of "strength" in Swedish.
Either the Kraft is used right away, in which case it will be dark brown, or it will be bleached during the pulping process, in which case it will be white.
Recycled Materials For Paper Production
However, nowadays, the majority of paper products, including boxes, are made from recycled materials. Some of the forms they take are as follows:
In double wall boards and inner liners, chip liners are limited to the center liners and are made from recycled fiber, and are not usually sized or of high quality.
Semi-Chemical Flute – Made from hardwood with up to 35% waste and other paper fiber inclusion
Waste-based flue mediums
Fluting
It is the wavy piece of cardboard between the liners that gives a box its strength and resistance to knocks as well as damage from impact. Cardboard box Manufacturers used corrugated roller machines, which have been around since the 18th century, to create the fluted effect by feeding rolls of paper through the rollers.
R Flute was recently introduced as an alternative to B flute board to save on supply chain costs and give users more space. It has the same performance but is thinner. There are many advantages to using R Flute, such as a 30% improvement in print quality, 30% more cases per pallet, and approximately 30% less CO2 emissions due to truck space savings. R Flute is also known as M or S Flute.
When you see a box marked 'BC Flute' or 'AB Flute,' you know it's a double wall carton; the first letter refers to the fluting on the top layer of the board and the second letter refers to the fluting on the bottom layer of the board.

Types of Corrugated Flutes
The letters A, B, C, E, and F identify different kinds of corrugated boxes.
Production of Corrugated Cardboards
Now that we know what a cardboard box Manufacturer does to make a corrugated carton, the only thing we should do is put it all together! One side of the flute is adhered to using a roller after the paper has passed through a corrugator and been exposed to hot steam.
This is followed by machine attachment of the two liners, followed by a circular saw cutting each side of the cardboard to produce straight board sides. Once the board is on the corrugator machine, it is cut up to nine times, depending on the size of the box.
FEFCO categories that cardboard box Manufacturers use
There are several categories in the FEFCO (European Federation of Corrugated Board Manufacturers) guide, including:
categories for commercial rolls and sheets,
slotted-type boxes using one piece of glued board,
telescope style boxes using more than a single piece (usually a bottom and lid design),
 folder type mailers similar to book wrap mailers.
Then there are the FEFCO (European Federation of Corrugated Board Manufacturers) guides which are the bible of corrugated cartons.
The FEFCO guide has pretty much every box style imaginable; all you need to customize it for yourself are the measurements and, if necessary, extra flaps. At Ariyana cardboad box factoy , our packaging technologists are well-versed in the guide and can recommend a few options that they believe will work well for you.

The trimming process
The board is fed through a trimmer and separated into layers by a corrugator before being stacked in a pack for shipment. As the name implies, the trimmer's job is to precisely cut the more 'fiddly' board design elements like handles and flaps. The trimmer uses rubber-coated blades to allow for scoring rather than cutting the required lines. For smaller runs, an older method involves using a die-cutter to lay out the design on a large 'stamp' and then cutting it out of the board.
The boxes are then folded along the scored lines with the help of a bending machine, and glue or stitches are used to the areas where they will come together to form a box to complete the process.
The use of stitching and staples as box adhesives is also possible; however, these methods are more expensive and are normally reserved for heavy-duty boxes that require a more permanent adhesive.
Glue is the most commonly used box adhesive because it is more hygienic, which is important in businesses such as the food manufacturing industry. Once the parts have been folded and secured together by another machine, the cardboard box Manufacturer stacks them into flat boxes for transportation to clients and distributors such as ourselves.
What happens in the end?
Finally, the offcuts of paper are recycled and utilized by the carton box manufacturer to make new boxes and other paper goods. Many corrugators are now producing boxes in the most environmentally friendly manner possible in order to ensure that their procedures are carbon-neutral in their production processes.
A specific product, a convoluted production process. See the infographic below for a thorough breakdown of the box-making process. Also, if you want more information regarding the cardboard boxes, you can visit our other articles. And if you have any sort of question about cardboard boxes or other related products, you can totally get in touch with us by filling out the form or contacting the mentioned number on top of the website or our Email address.