Corrugated Cardboard
We use three layers of kraft paper to make corrugated cardboard, which is also known as corrugated. The corrugated medium, which gives cardboard its strength, is named after the wavy paper used in the interior layer of the cardboard. The inner sheet is corrugated during the manufacturing process to create paper flutes or stiff folds. The exterior liners are made of two sheets of kraft paper glued between the corrugated medium. When compared to flat cardboard, corrugated cardboard is much more durable due to its three-layer construction.
Corrugated Box
Corrugated cardboard is used to make corrugated shipping boxes. Piles of corrugated cardboard are trimmed and then scored and folded to create cartons with different sizes and looks. To make things even more stable, glue is applied to the folds and corners.
Corrugated Boxes Have Many Advantages
Two layers of corrugated cardboard sandwich corrugated paper flutes are designed to withstand a great deal of weight. Additionally, it helps to support the weight of food in pizza boxes and corrugated cardboard takeaway food boxes during shipping.
Using cardboard fluting to protect items during transportation and avoid damage is a win-win. The flutes' curved arches make the boards more durable and resistant to pressure from all directions. Thanks to the empty space, there's even insulation between the flutes and under the arches in case of a temperature change.

Sizes of Corrugated Flutes
The letters A, B, C, E, and F identify different kinds of corrugated boxes. C flute is the most commonly used flute corrugation, accounting for 80% of all boards and boxes. Although the flutes are alphabetized by size, the order in which they were invented is what determines their names.
Please take into consideration that all of the measurements are merely estimates. Manufacturers make corrugated flutes of various sizes.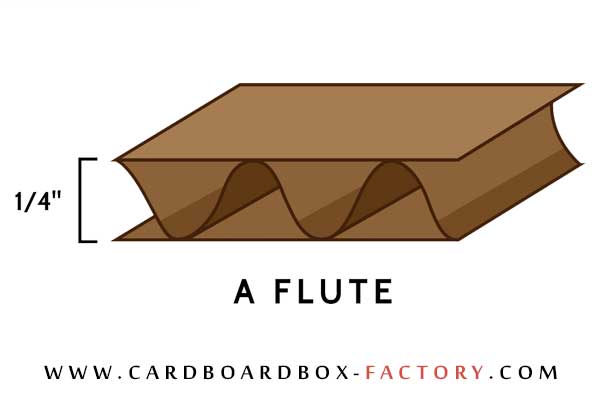 A Flute Cardboard
Stacking strength is excellent in Type A cardboard box because of its excellent compression and cushioning properties. It's excellent for protecting delicate items while also providing structural support.
# of Flutes / Linear Foot: 36
Flute Height: 1/4"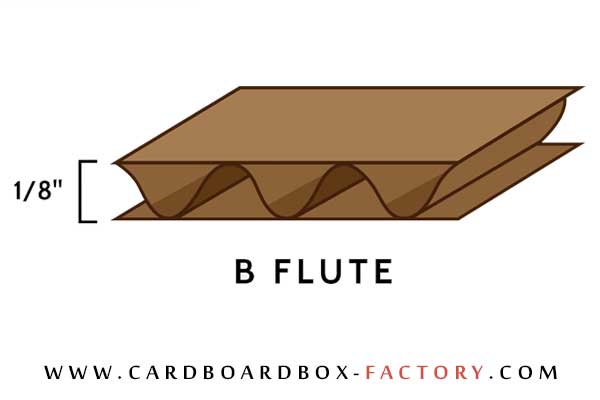 B Flute Cardboard
Type B cardboard is a great printing surface because of its excellent crush and puncture resistance. Pads and partitions are common inner packaging components made of this cardboard.
# of Flutes / Linear Foot: 49
Flute Height: 1/8"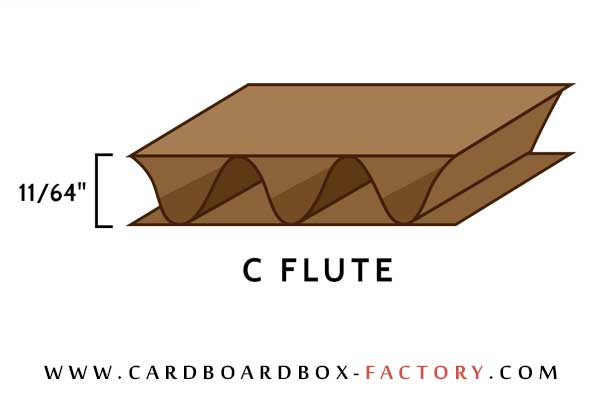 C Flute Cardboard
Cardboard of type C is excellent for printing because of its smooth surface. Compression and crush resistance are also features of this material. Glass, furniture, food, and other fragile items are all commonly shipped in boxes with this type of tape.
# of Flutes / Linear Foot: 41
Flute Height: 11/64"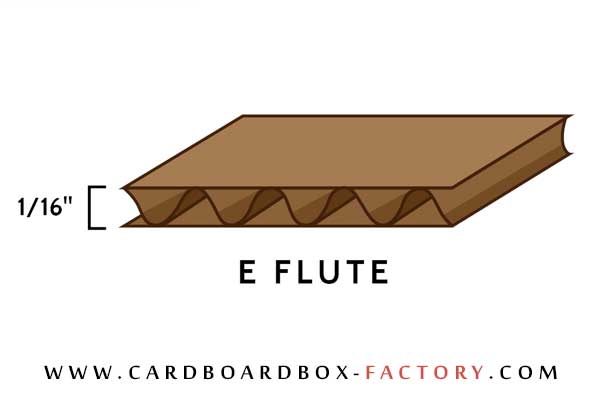 E Flute Cardboard
The thinness of Type E cardboard contributes to saving on storage space. It's extremely durable, even when crushed, and has a remarkable print quality. Displays, pizza boxes, ballot boxes, and consumer goods packaging, such as glass, ceramics, and cosmetics, all use this material.
# of Flutes / Linear Foot: 90
Flute Height: 1/16"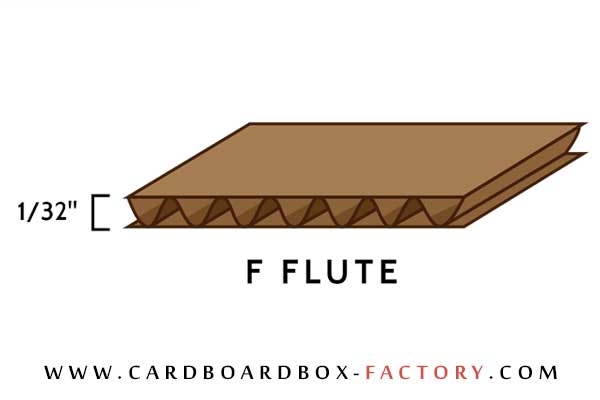 F Flute Cardboard
Crush resistance and printing surface are two of Type F cardboard's strong suits. Because of its thin design, it's possible to make stronger boxes with the same amount of fiber. Packaging for consumer goods like cosmetics, jewelry, and shoes often uses this material as well.
# of Flutes / Linear Foot: 128
Flute Height: 1/32"

Corrugated Cardboard Types
A layer of corrugated fluting and at least one-liner are found on every corrugated cardboard product. Fluting and liners can be used in various combinations to create a variety of looks. Typically, corrugated board is used in packaging and shipping in the following ways:
Single Face Board
A liner layer and a corrugated layer are the only layers on a single face board. Even though it's less long-lasting, this type of corrugated cardboard is commonly found inside boxes as an extra layer of protection.
The following is the layering order: Fluting, liner
Uses: Packaging of the inside of containers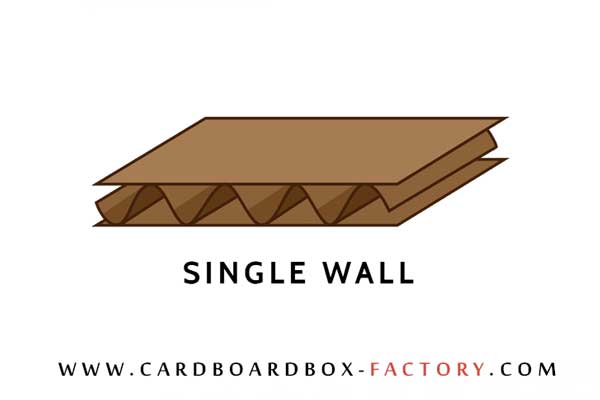 Single Wall Board – 3 Ply Corrugated Box
Corrugated cardboard most commonly comes in the form of a single wall board or 3Ply Corrugated Box. This is the type of corrugated cardboard that is commonly referred to when discussing it. It is made up of two outer liners and a medium corrugated layer in the center.
The following is the layering order: fluting, liner, and fluting.
Uses: Shipping carton box , Fruit Cardboard Box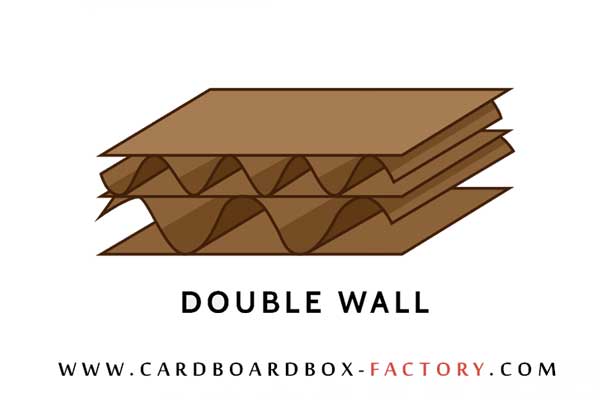 Double Wall Board – 5 Ply Corrugated Box
5 Ply Corrugated Box , Two layers of corrugated fluting and three liners make up the double wall board, which makes it extremely durable.
The following is the layering order: Liner, fluting, liner, fluting, and liner
Uses: Industrial carton box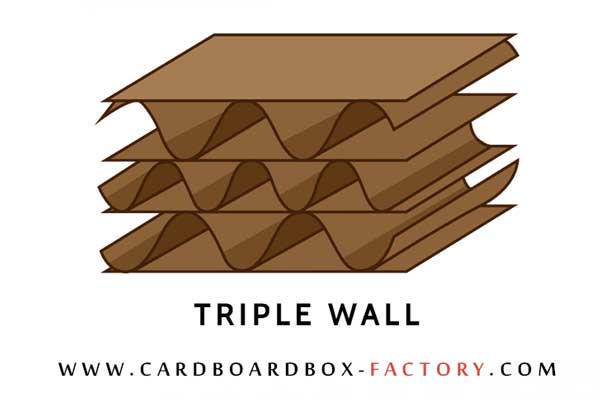 Triple Wall Board – 7 Ply Corrugated Box
A Triple Wall Board or 7 Ply Corrugated Box is sturdy enough to take the place of wooden crates when shipping fragile items. This corrugated cardboard has three layers of fluting, making it a dependable option for shipping chemicals or special-handling items.
The following is the layering order: Liner, fluting, liner, fluting, liner, fluting, liner
Uses: Shipping crates and chemical storage containers
Can Corrugated Boxes Be Recycled ?
Every time food and supplies are delivered to restaurants, grocery stores, and convenience stores; they generate corrugated cardboard waste. The cardboard waste builds up quickly over time. A local waste disposal company collects and recycles old corrugated containers (OCC) to dispose of corrugated cardboard in the most efficient manner.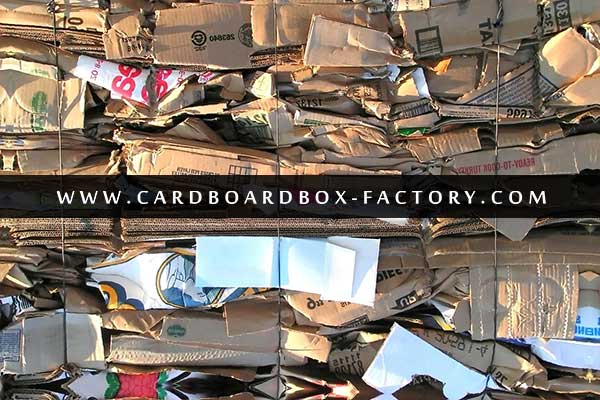 All packing materials must be removed, and the boxes flattened before the cardboard can be recycled. Grease-stained cardboard cannot be recycled, so any soiled areas of the box must be removed. Because they will be sorted out during the recycling process, tape and labels can be left in place. Cardboard balers can save space in warehouses and factories that produce large amounts of OCC.
Anyone who needs to ship or package goods will reach for corrugated cardboard. Corrugated cardboard comes in many shapes and sizes, so it's important to know what to look for when making your purchase.